Earlier today, Israeli military forces came with their bulldozers and destroyed their protest camp. This is the fifth time is has been destroyed.
The camp was built to resist the forced expulsion and displacement of the Bedouin communities residing in the E1 Area. Despite the fact that it is the fifth time it is being destroyed the camp, the people show no signs of giving up their struggle.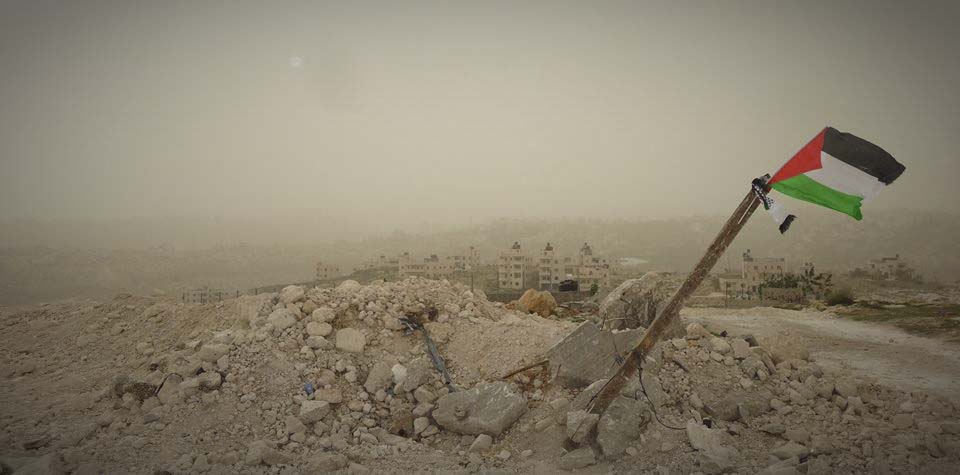 Aims to clear the area
The camp was built almost ten days ago on the land close to Abu Dis where Israel plans to 'relocate' the 20 Bedouin communities (2800 people) from the Jahaleen tribe that are to be expelled from their current residing area. This project, as has been reported by Stop the Wall, aims to clear the area of its people to make way for the expansion of the Ma'ale Adummim settlement. Israel's end goal is to create a continuous settlement built-up area between the Jordan Valley and East Jerusalem, which would effectively cut the West Bank in half and would have devastating consequences for the Palestinian people as a whole.
Ethnic cleansing of the Bedouin communities
The land designated by Israel for the resettlement of the Bedouin communities belongs to the families of Abu Dis and other nearby villages, who had their private properties confiscated. Moreover, it is located very near one of Jerusalem's biggest dumping sites, which raises serious health concerns. Not to mention that these concentration townships would mean the destruction of the Bedouins' traditional way of living and would leave them without means to sustain themselves.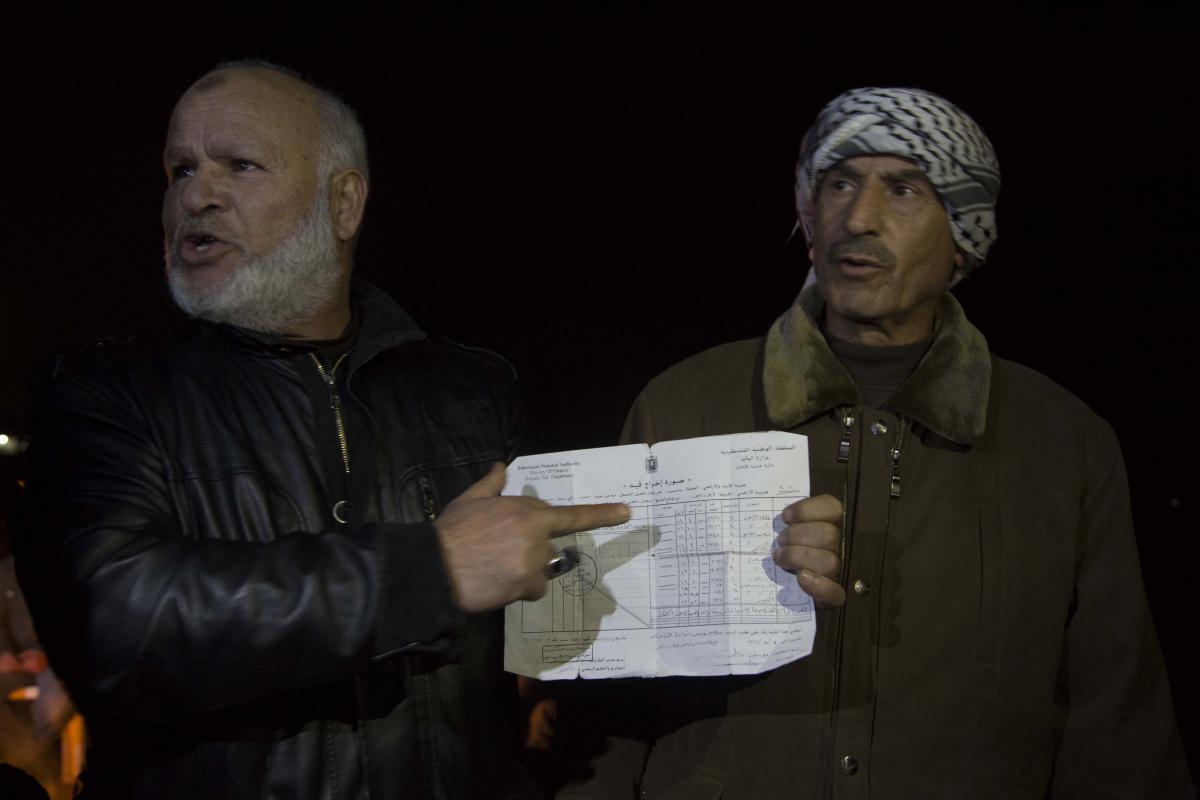 The owners of the land, showing the legal documentation.
The protest camp is being rebuilt
When the bulldozers came the representatives of the Jahaleen tribe and the owners of the land from Abu Dis were at the site. Immediately after the destruction of the camp, Israeli construction contracters showed up at the sight with their trucks to start preparing the terrain to build the township, but the protesters quickly drove them away. Right now, the protest camp is already being rebuilt, and the message of the people is very clear:
"We plan to build it again every day if we have to, to keep the resistance going strong".
The protest is organized by the local popular committees in Abu Dis, Al'Eizariya and As Sawahira, Stop the Wall and the Land Defense Coalition.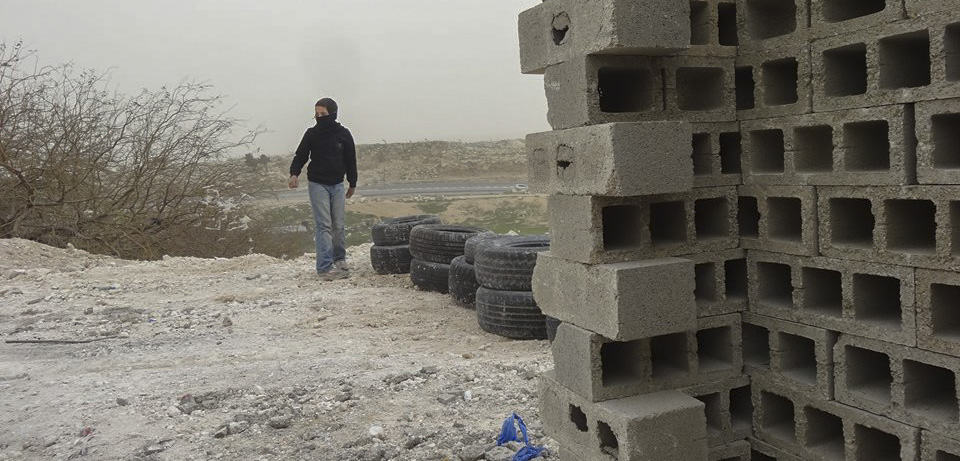 To learn about the protest camp
To learn more about the protest camp and Israel's latest colonial projects, read
this
.
Join the protests
To join the protests and support the cause, send us a message on Facebook, or call: (+972) 056 892 1821.