Three solidarity protests have already been held in the West Bank and Gaza demanding Salah's immediate release while foreign ministries are briefed about his case and pressured to act. Read here to learn more and see what you can do.
A spontaneous coalition of organizations and activists ready to fight Israel's criminal repression of human rights defenders has organized already three protests calling to #FreeSalah. The first protest had been held in Gaza City. A second sit in had been held on November 14 in Bethlehem. See pictures below.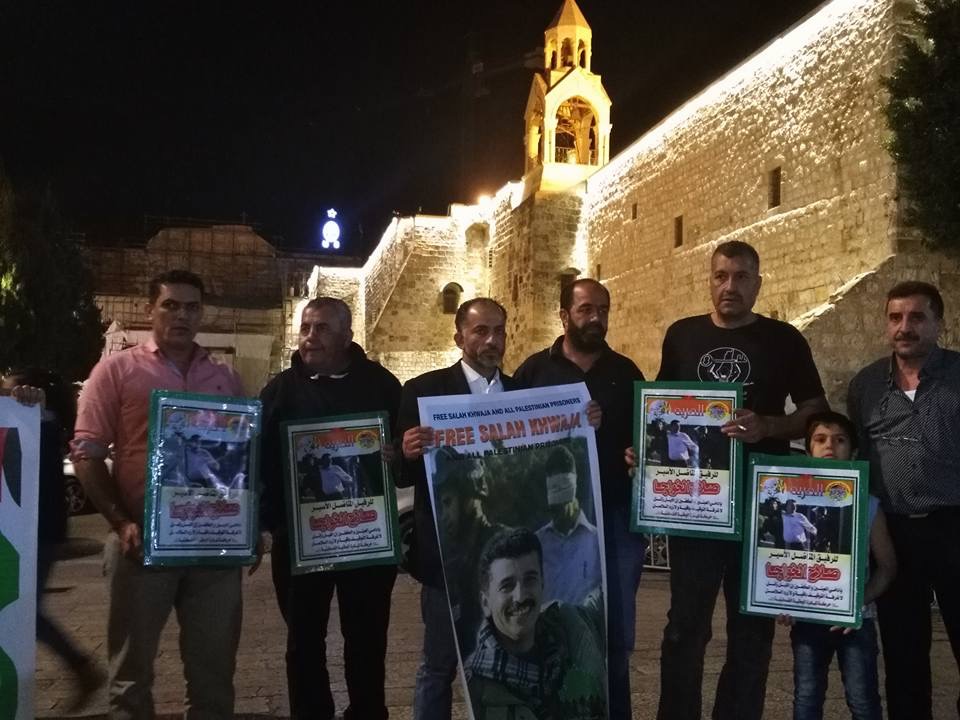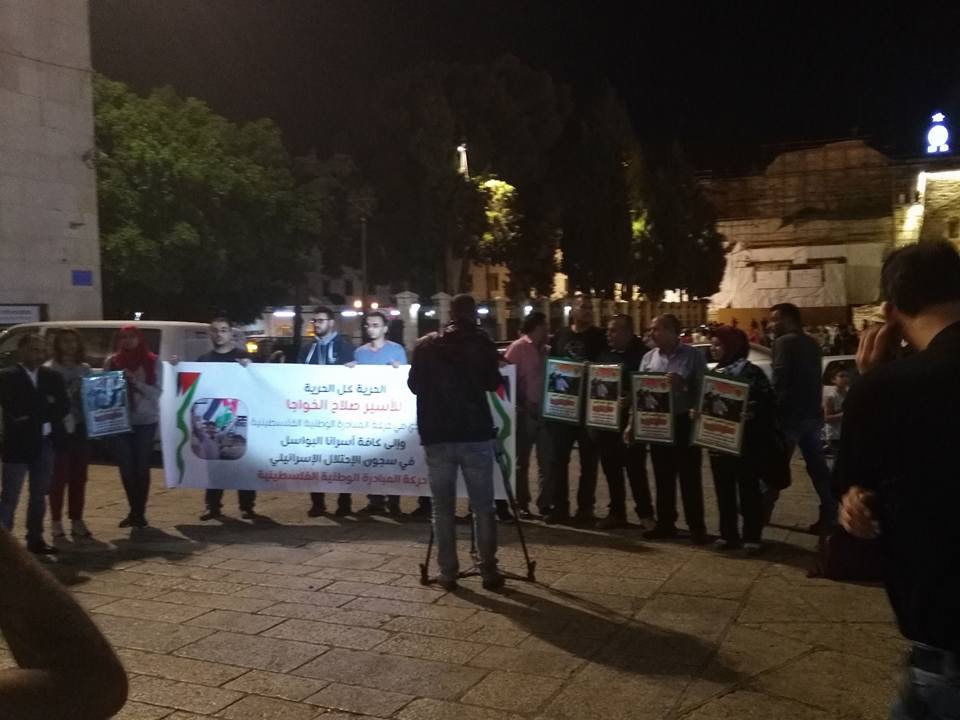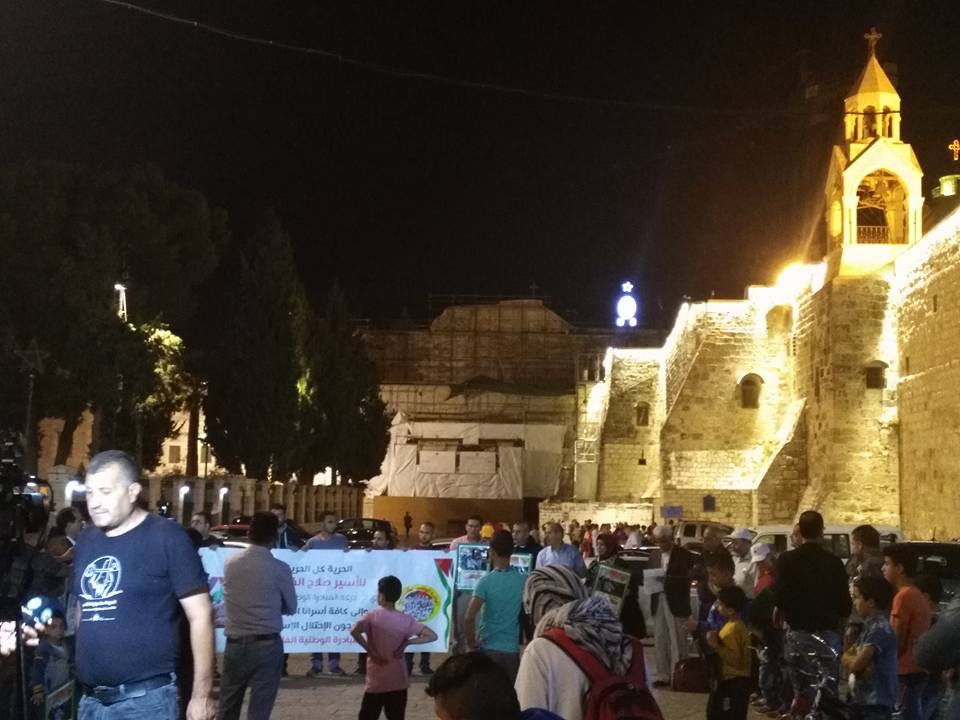 In coincidence with his court hearing in Petah Tikva a third protest had been held in al Manara square, Ramallah. This Friday, anti-Wall demonstrations will be carrying the banners of #FreeSalah.
On Wednesday, a briefing has been held jointly by Stop the Wall and al Mubadara with consulates accredited to the Palestinian National Authority. Diplomatic missions have been explained the situation and urged once again to follow through with their mandates according to international guidelines on the protection of human rights defenders. In particular, they have been urged to attend the hearings and to use the appropriate channels to press Israel for safeguards for Salah Khawaja's well-being until in prison, a speedy and fair trial or, if this cannot be guaranteed, his immediate release.
International solidarity groups have been writing, calling and visiting their foreign ministries, MEPs and MPs have asked questions to government – all raising the case of Salah Khawaja and asking their governments action to #FreeSalah and end Israeli policies of repression against Palestinian and international human rights defenders.
If you want to do more, please get in touch with us at global@stopthewall.org