Saturday, February 3, a Palestinian coalition started 'Here we remain' a new campaign against the Occupation in the West Bank. Activists from the Land Defense Coalition, in particular members of the Stop the Wall Campaign, Farmers Union, Jordan Valley Solidarity and the Palestine Youth Forum, gathered in the Village of Al Aqaba to start the planting of 13 000 olive trees.
The action initiates the campaign "Here we remain" which aims to plant more than 13 000 trees until Land Day, on 30th March. This action will support the farmers living in targeted communities and strengthens their connection with the land. The group also visited a cheese, tea and labneh factory run by the women union of tal Aqaba.
This is the biggest campaign promoted by the Land Defense Coalition so far, which intends to lend support to more than 30 villages and cities located in Área C in the West Bank, including Nablus, Tulkarem, Jenin, Burin and communities in the north of the Jordan Valley. The action follows previous campaigns to help farmers during harvest time and to support Bedouins in the Jordan Valley in their fight for water and education. The Land Defense Coalition continues with this campaign its efforts to promoting ongoing popular activity, not only supporting but taking actions with the local society.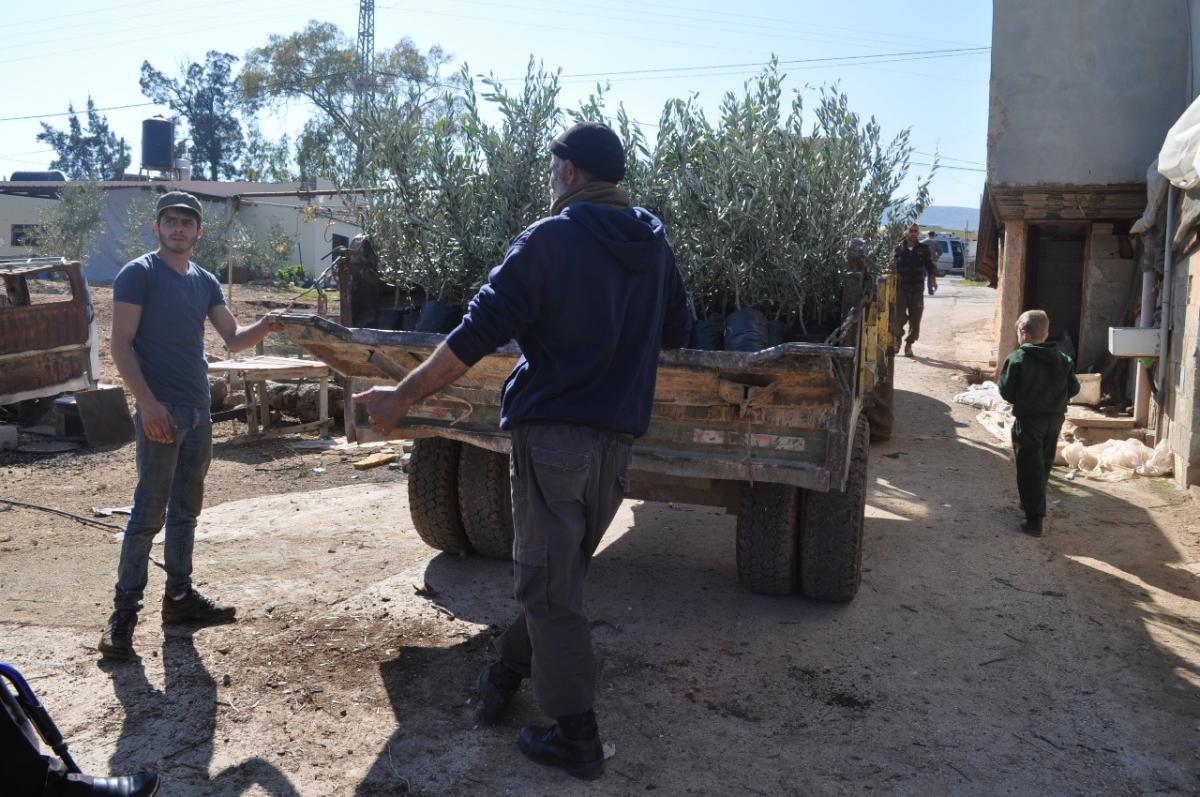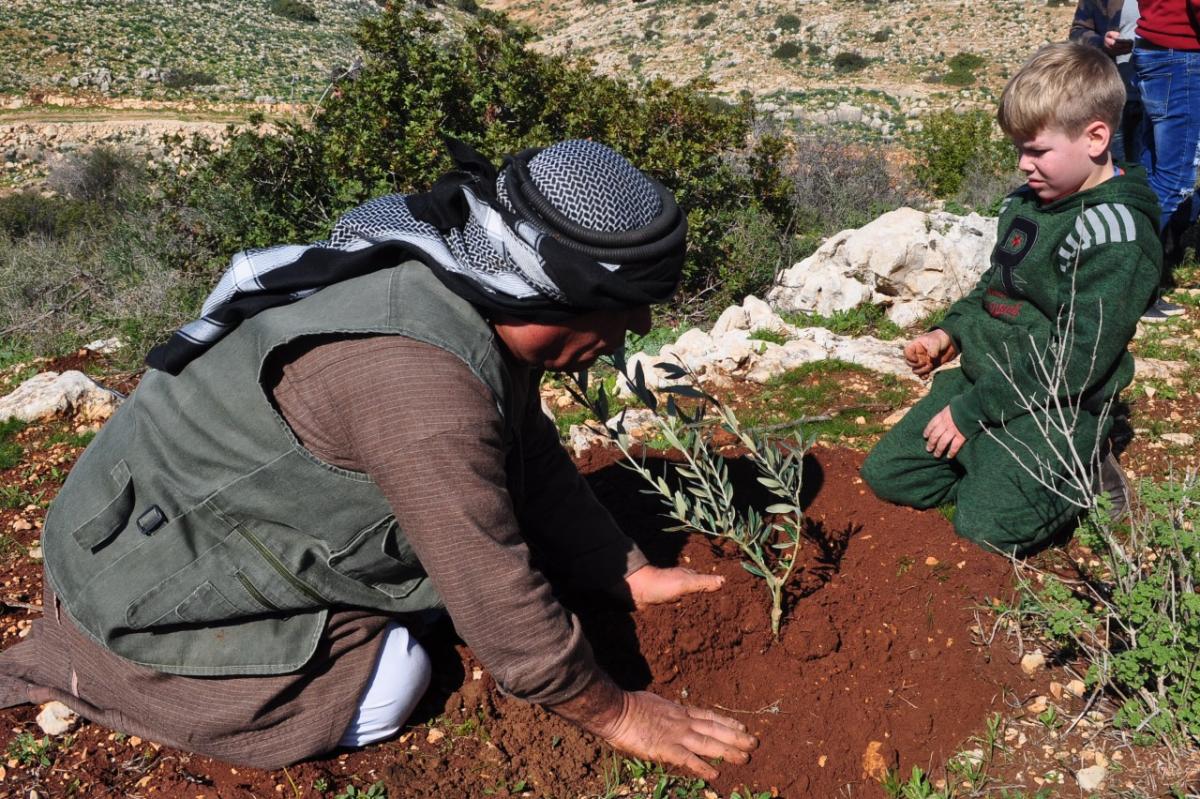 The village of Al Aqaba is a Palestinian model of resistance and engagement for the world, even though its residents are constantly harmed and harrassed by Israeli military actions around and in the village. After the 1967 occupation, the area surrounding the agricultural community was declared a closed military training zone by the Occupation forces and closed off with checkpoints. Israeli military actions have prevented the people from moving freely and the transport of basic needs into the village. This isolates Al Aqaba from the city of Tubas and other villages. After years of struggle, the villagers even obtained an order from the Israeli courts for the removal of the barriers and gates although the army still keeps a suffocating policy of harassment against the residents.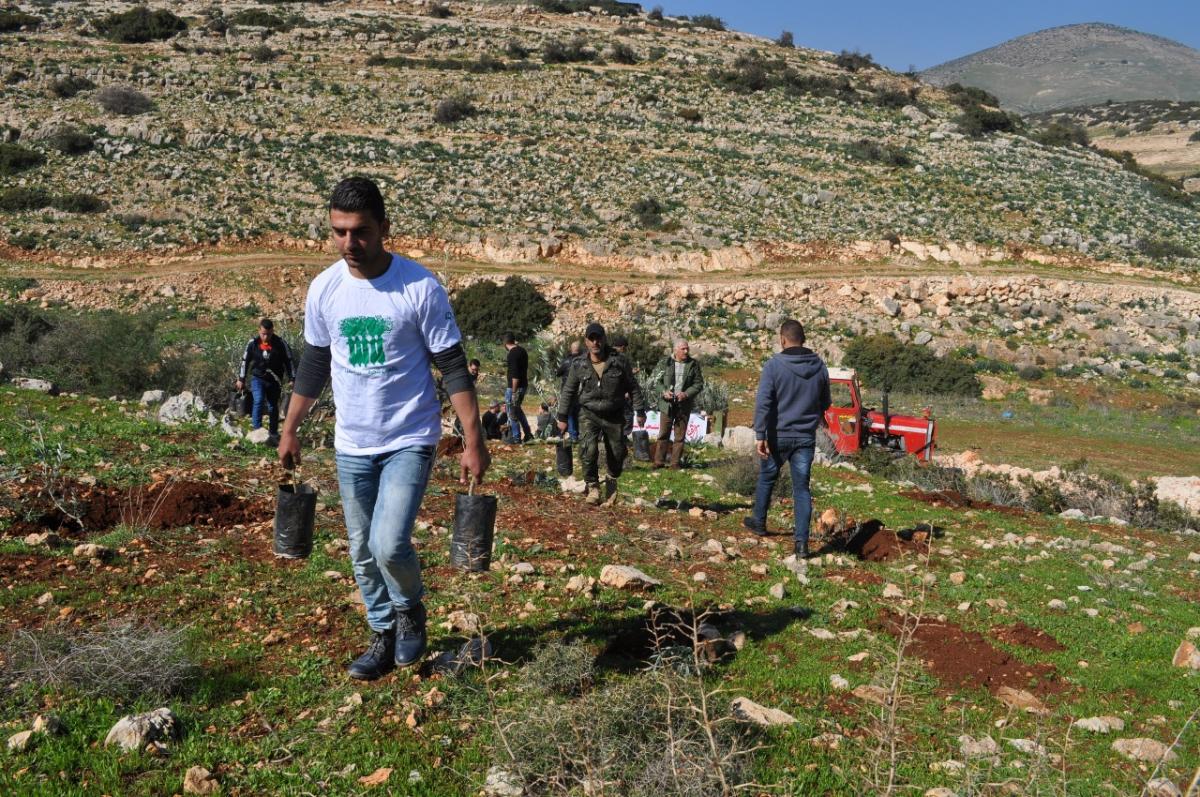 The Mayor of the village, Haj Sami Sadeq, has been paralysed since Israeli Military forces shot him twice as he crossed the land to see his family when he was 16 years old. However, this didn't stop him. On the contrary, the administration of Haj Sami Sadeq turned the village into an example of resistance and administration. Al Aqaba has a zero unemployment rate and counts with well structures such as factories, a kindergarten, a park and guesthouses for foreigners interested in visiting Al Aqaba.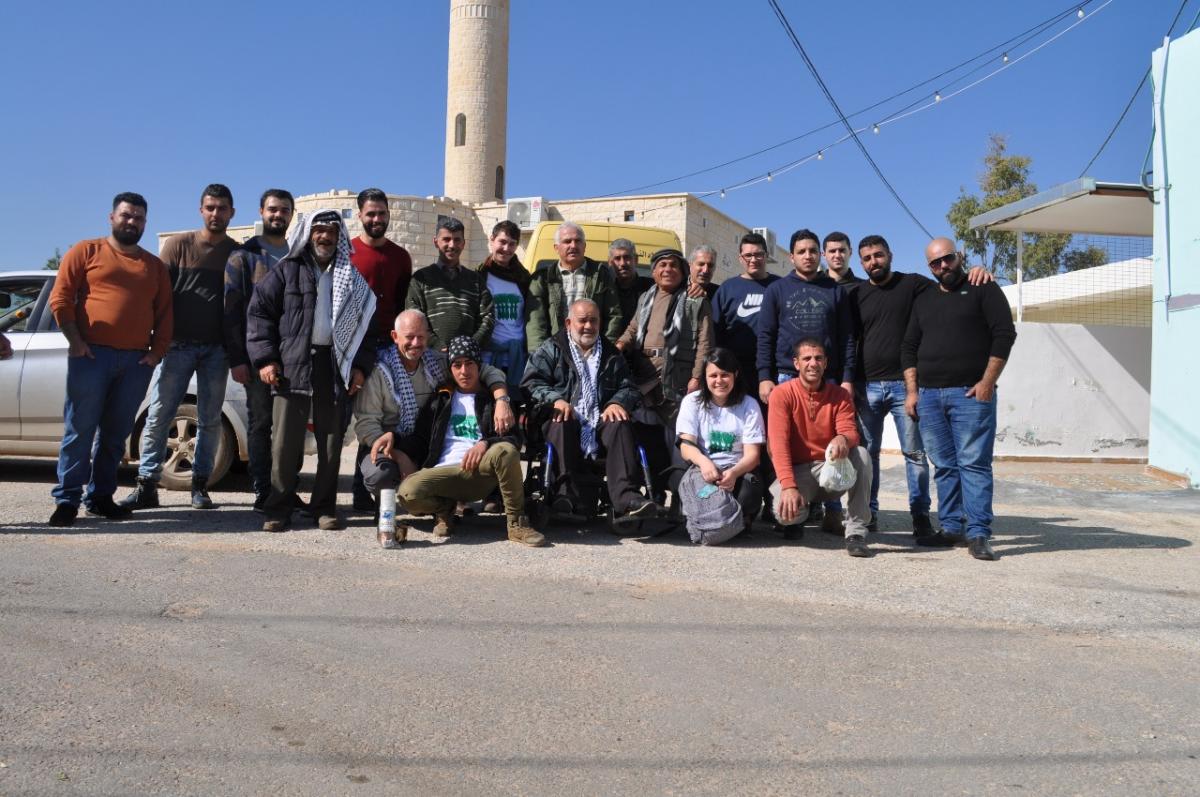 In 2008, Haj lead an international campaign as 39 of the village structures – virtually the whole village – faced demolition orders. The campaign got support from several Israeli and American human rights associations and has received more than four million protest letters from international solidarity activists.
Al Aqaba Mosque is the only one in Palestine that has a double minaret symbolizing at the same time peace and victory.