On Thursday 28 June 2018, Israeli Occupation Forces arrested the popular Palestinian activist Wael Al-Faqeeh from his home. His violent arrest and illegal detention in Megiddo prison inside the Green Line is part and parcel of Israel's attempt to crush Palestinian popular struggle and silence the voices of protest as it intents to finalise the Bantustanization of Palestine.
Around 2 a.m. in the morning a huge number of Israeli occupation forces and military jeeps surrounded his home in Nablus. Soldiers then banged at the door, asked for Wael and told him he was arrested. In front of the eyes of his family Wael was then blindfolded, handcuffed and legs shackled. According to his lawyer, Wael was then brought to Hawara prison and later transferred to Megiddo prison inside Israel, which is forbidden under international law. So far Wael hasn't been allowed to see his lawyer.
Wael Faqih is a coordinator at the Tanweer Forum in Nablus. The Tanweer Forum has been founded in 2005 with the aim to pioneer ioneer of progressive thought. It "focuses primarily on working in the cultural and social fields in order to promote and develop the cultural and social democratic awareness of the Palestinian civil society, according to a cultural enlightenment vision rooted in its Arabic depth and its long-term human dimension".
Wael is clearly targeted for his leading role in the popular Palestinian struggle for freedom and democracy and this is the fifth time that he has been in jail. The first time he was detained was in 1989 for 6 month. The second time in 1991 for 18 months. The third time in 2009 for 12 months. The fourth time in 2016 for 14 months. Yesterday was the fifth time the occupation forces arrested him from his house and took him away from his family. It is feared that he will be put in administrative detention for a very long time.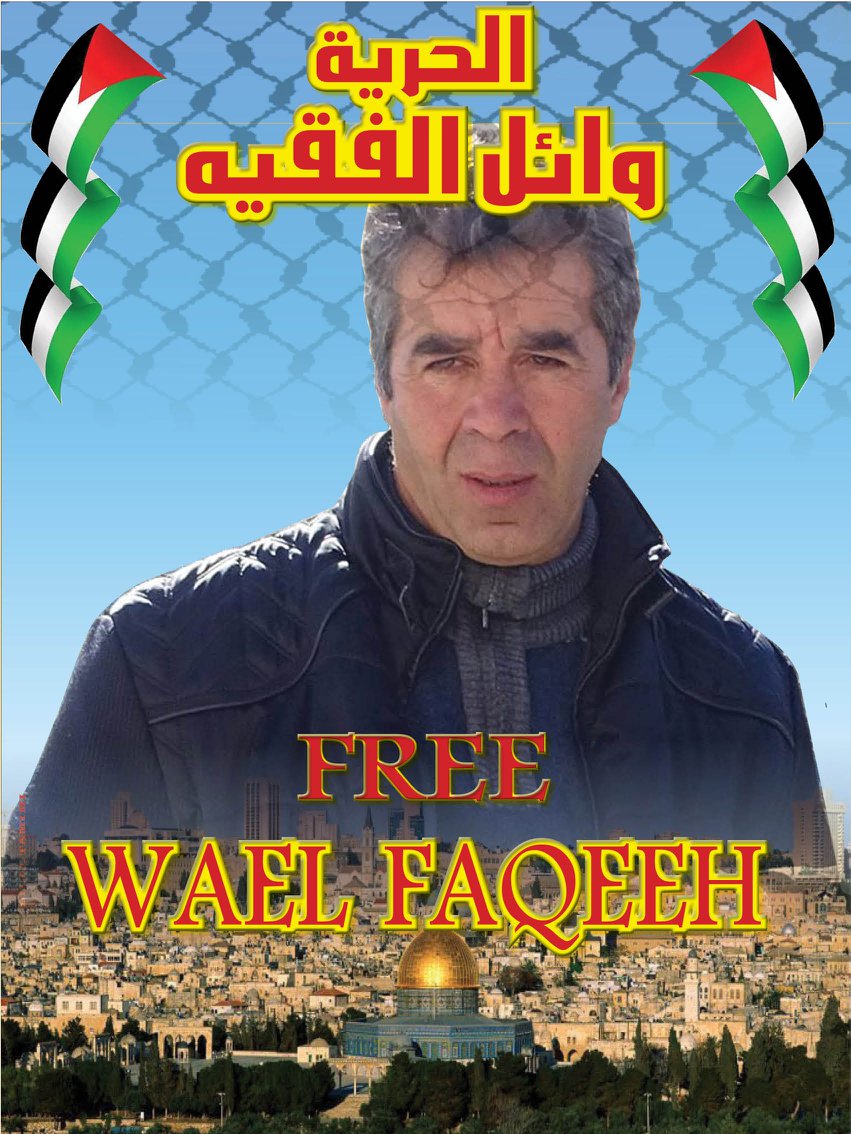 The Stop the Wall Campaign declares:
"Wael is a human rights defender. When Israeli Occupation Forces arrest someone like him, it is to silence our voices and to undercut our non-violent protests. Israeli apartheid has tried for the last 70 years to break our determination to defend our rights and struggle for freedom, just and equality. They haven't succeeded so far and they won't in the future. Wael stands for all of us and we stand with him. We call upon all humans in every part of this world to strongly condemn Wael's arrest and to demand his freedom immediately."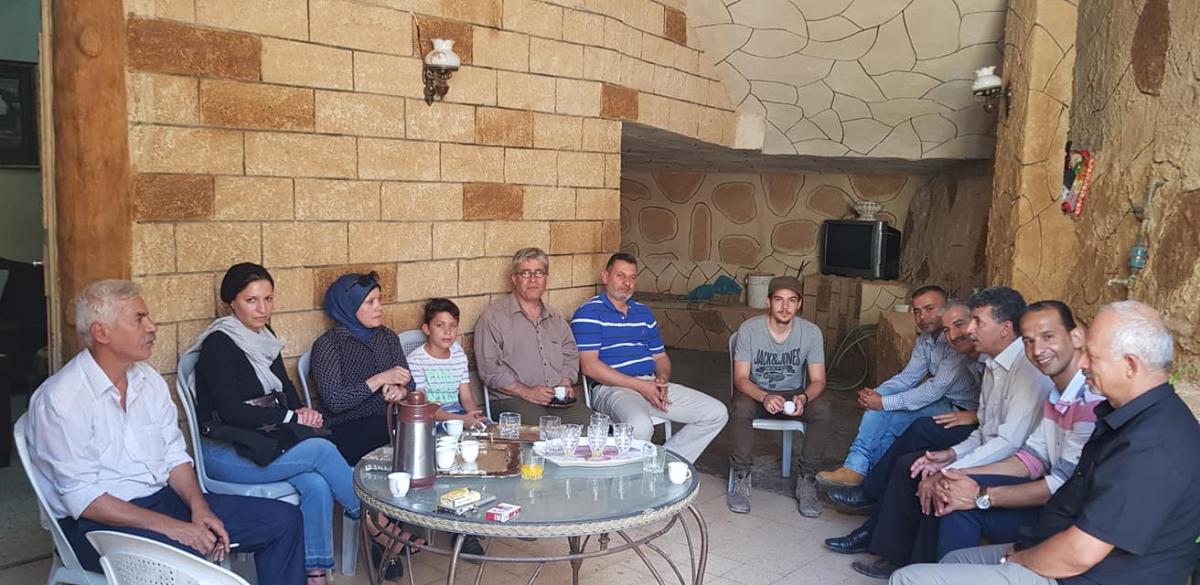 (A delegation of the Stop the Wall Campaign in a solidarity visit with friends and family)
First protests have been organized and more detailed information and calls for action will follow soon.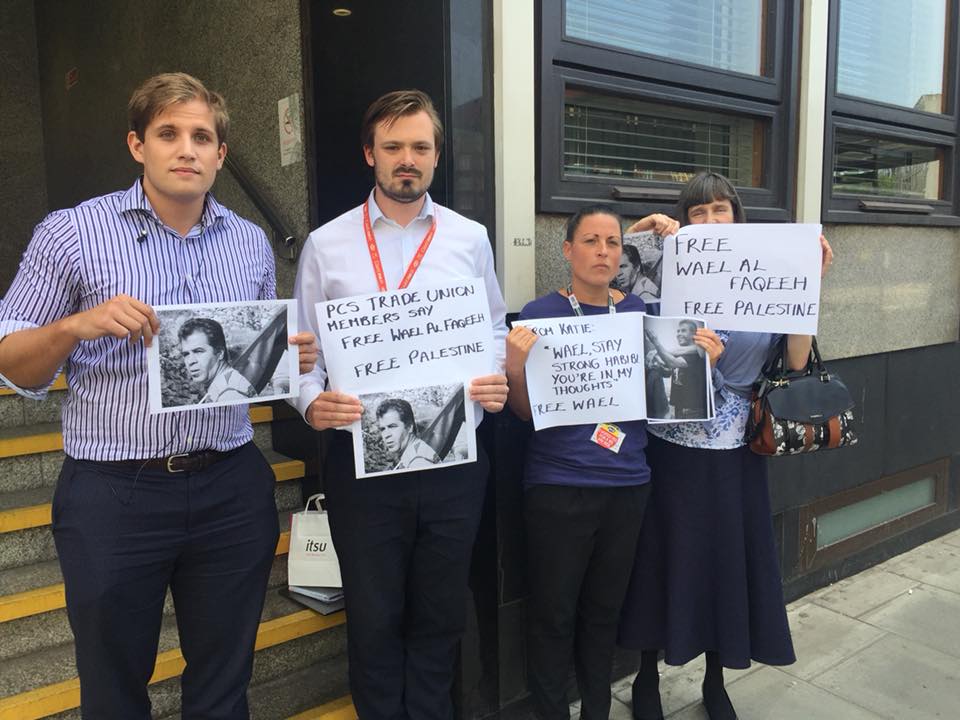 (PSC trade union members in London demand the release of Wael Faqih.)