People in Ramallah have taken to the streets in protest over Israel's brutal military escalation against the Gaza Strip that has killed already 15 Palestinians, injured scores and wrecked havock over the already besieged Strip.
STEP UP CAMPAIGNING FOR A

#

MILITARYEMBARGO NOW!
Hundreds gathered in Ramallah to protest Israel's renewed aggression on the Gaza Strip that started on Sunday night when Israel invaded the besieged and occupied Gaza Strip, killing seven Palestinians. Until now 14 Palestinians have been killed and many more injured. The Israeli military destroyed several multi-story buildings in Gaza overnight Monday. This is the worst military onslaught against the Gaza Strip since 2014.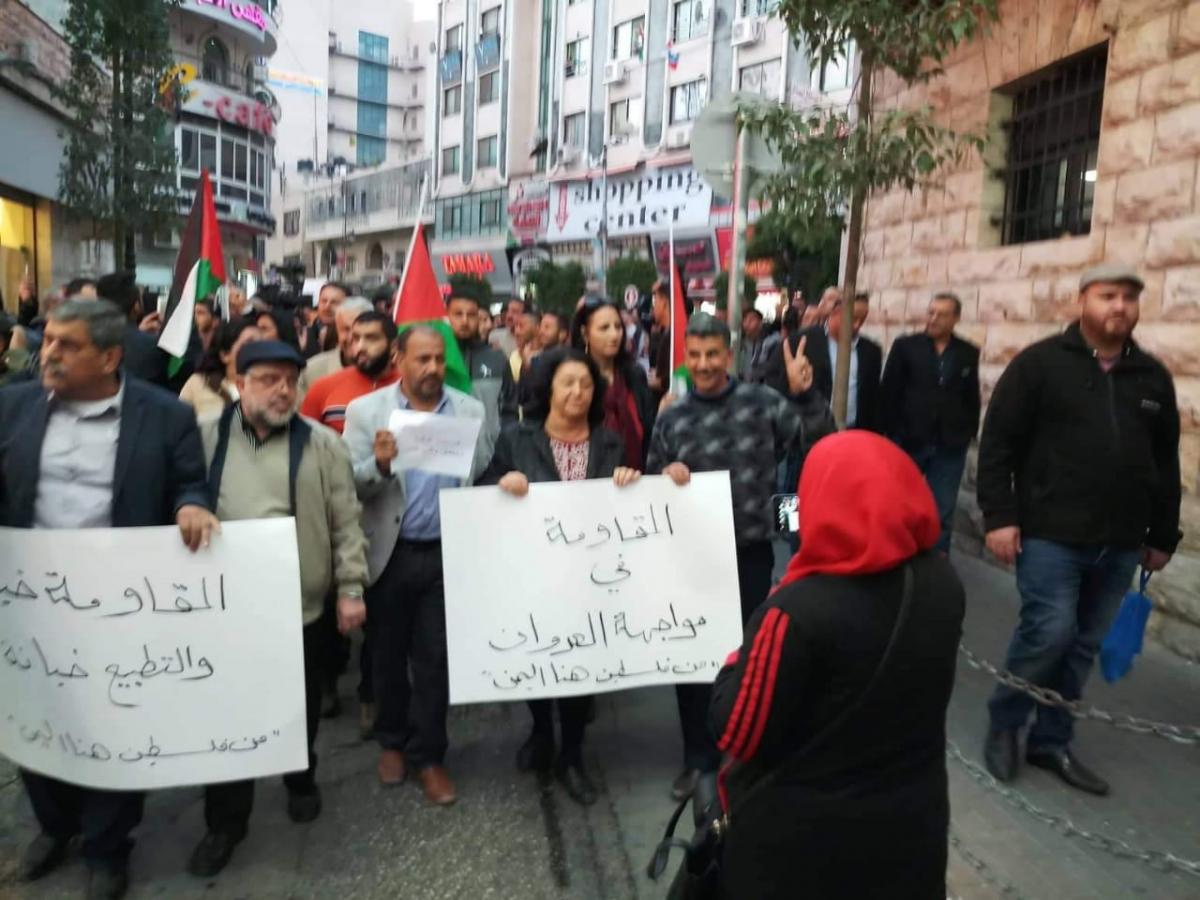 The Israeli government has this afternoon denounced a ceasefire accepted by the Palestinian side in the morning and has continued aggression, killing Khalid Akram Youssef Maarouf, 29, and injuring three others in an airstrike.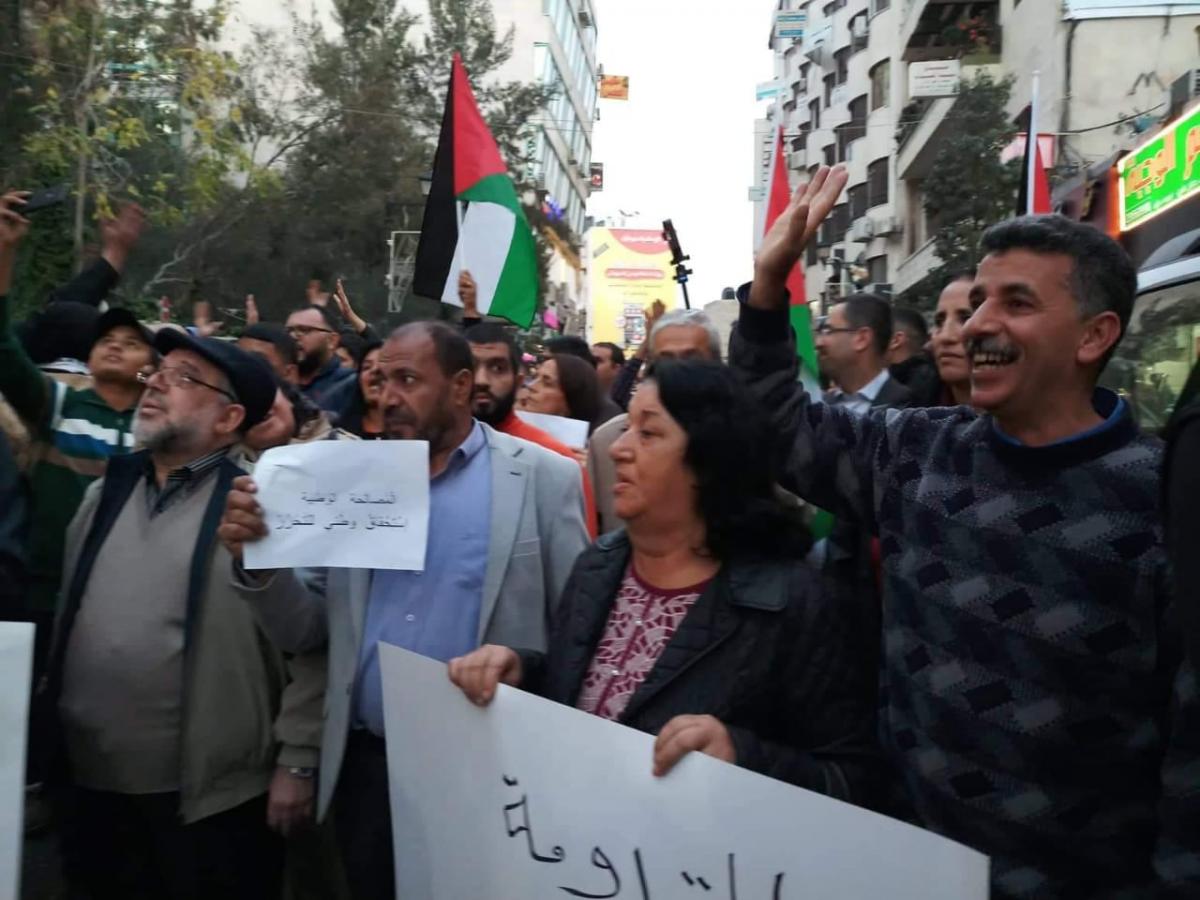 An unnamed senior air force officer, boasting of a new military tactic used at the end of Israel's 2014 war on Gaza, admitted to the Tel Aviv daily Haaretz that "These are targets of high-rise buildings in city centers."