On May 17, for the 5th year in a row the Land Defense Coalition organized together with the Falestiniyat movement, formed by Palestinians inside the Green Line the commemoration of Tantura Massacre."Everyone felt for one moment that Tantura was liberated that evening and return had been achieved".
The march started at the mass grave of the martyrs of Tantura, which Israel has today transformed into a a parking lot. Some 1500 Palestinian women, men, children and elders from various parts of the West Bank and inside the Green Line participated in the march and walked to the shore where the massacre took place. The march was led by Jerusalem Scouts and attended by seven Palestinian Knesset members, representatives of political parties, Stop the Wall's popular committees, Right of Return committees and youth movements in the West Bank and from within the Green Line.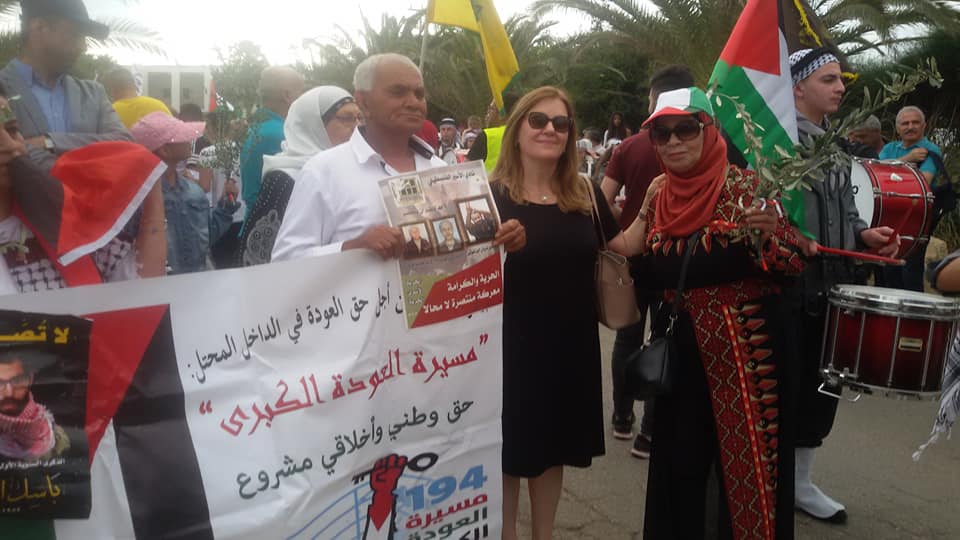 Palestinian flags and national songs filled the place. Everyone felt for one moment that Tantura was liberated that evening as everyone felt that the return had been achieved. 231 banners holding the names of the victims had been put in the sand of Tantura's seashore. National songs, speeches and dabka performances have brought life back to the place of the cruel massacre. After sunset, everybody gathered for the traditional breakfast of Ramadan and continued until late at night.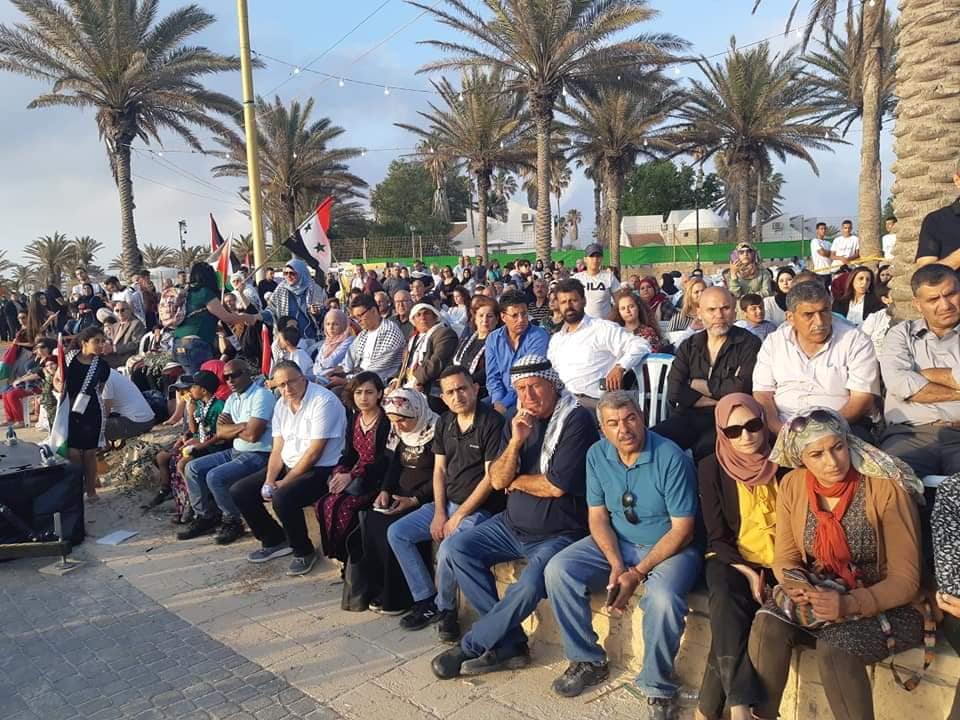 Tantoura was one of the worst massacres during the Nakba in 1948. On 22 and 23 of May 1948, Israeli military brutally killed 231 mostly unarmed residents of Tantoura, reportedly raped women and deported survivors, who until today live in the refugee camps in Lebanon, Jordan, Syria and Iraq, as well as in the West Bank.