Monday at 10 o`clock Israeli soldiers came and violently destroyed the demonstration camp at Abu Dis. Rubber bullets were shot, and tear gas, sound bombs and pepper spray was thrown at the unarmed civilians. Five people were arrested, and three were injured.

Want to remove them from their land
At ten o`clock on Monday a contingent of soldiers arrived at the demonstration camp "Gate of Jerusalem", in Abu Dis. Around 200 people were at the Gate to Jerusalem camp to demonstrate against Israel's decision to relocate the Beduin communities from the vast area between East Jerusalem and Ma'ale Adumin settlement to this tiny piece of land, near Abu Dis.
Watch how the destroed the protest camp:
Five people were arrested
The demonstrators were hit with a huge barrage of tear gas and sound bombs. The crowd was drowned in pepper spray and rubber bullets were fired. During the repression, three people were injured and
five people were arrested. Among the arrested, there were three Palestinians and one person from Great Britain.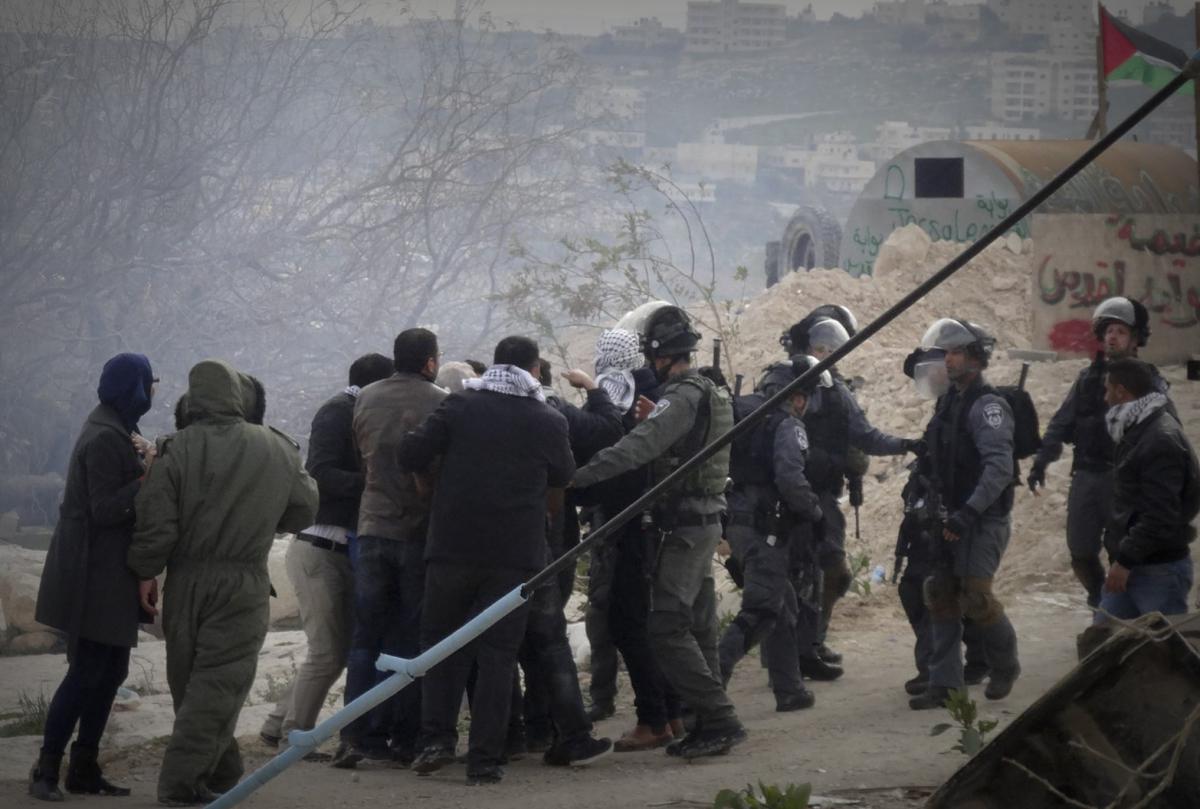 Soldiers stole property
After the soldiers had forcibly removed the people from the area, they started bulldozing the protest camp. Belongings were taken, such as chairs and building materials. At 5 o`clock yeasterday the Israeli soldiers left the camp.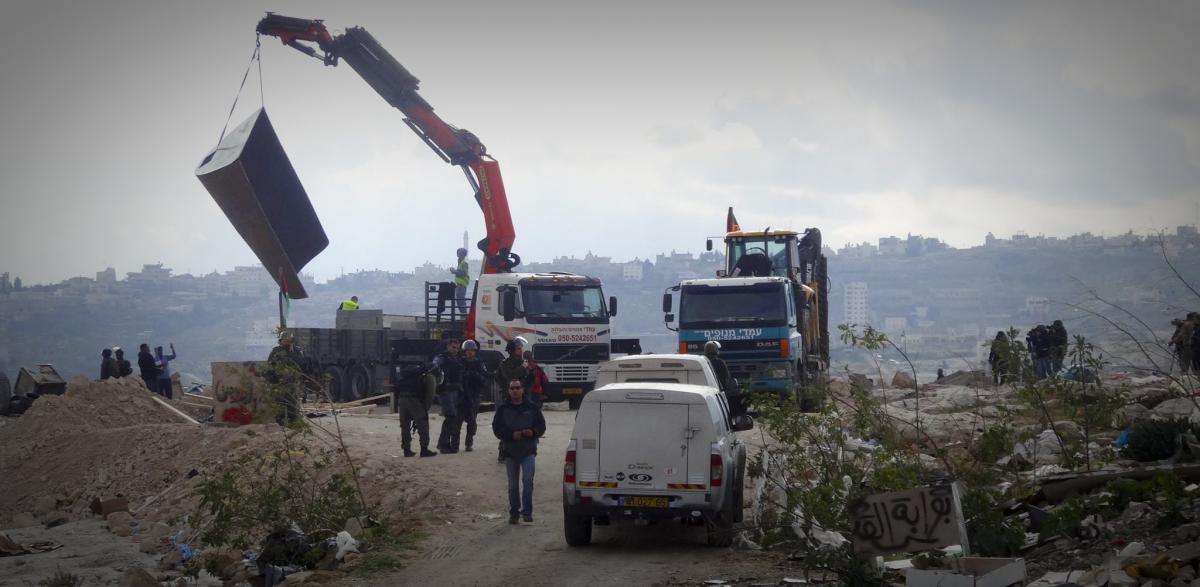 Today they are back
This is the sixth time the camp has been destroyed. Every time the camp has been rebuild after the Israeli government destroyed it. Right after they destroyed it yeasterday, the demonstrantes went back to the field, and started rebuilding the camp. Today, Tuesday, the soldiers are back at the protest camp. If they decide to demolish the camp again, it will be for the seventh time.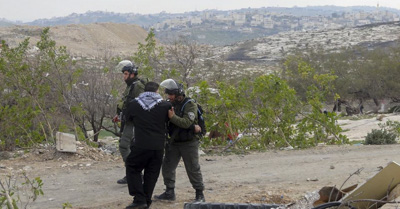 Prevented them for demolishing the area
So far, the demonstrants have been able to pevent the Israeli government from demolishing the area and the surronding houses. This is what one of the
representatives for the camp earlier told us:
"We plan to build it again every day if we have to, to keep the resistance going strong".
What is Stop The Wall doing about the issue?
We in
Stop The Wall
think that this is an important struggle to support. This shows how we all are able to mobilize against the occupation of Palestine. We are therfore taking part in the protest camp, and will update you on the situastion.
See also "Israel destroyed their camp"
How can you help?
The solidarity of Palestinians from different areas and international activists is very important to make the movement strong. Please share this story with friends and family, and let the word know what happens in Palestine. You are welcome to join us in the coming days. For more information, send us a message on Facebook, or call: (+972) 056 892 1821.