As political prisoners enter day 14 of the 'Freedom & Dignity' hunger strike they are still being refused their rights and basic needs. Prisoners are being put into solitary confinement, denied legal representation and personal belongings have been confiscated. The prisoners have also reported that salt has been confiscated which they use to consume with water during hunger strike to stop their blood pressure from falling and to avoid rapid lasting damage to the intestines. Please see here the latest news on Palestinian solidarity and how to take your own solidarity action!
On Thursday 27th April the people of Palestine went on a mass general strike in solidarity with the hunger strikers. Shops, schools and banks remained closed, public transport shut down, roads were blocked and thousands took to the streets in solidarity with the hunger strikers. Solidarity tents were set up and sit-ins took place across the cities in Palestine.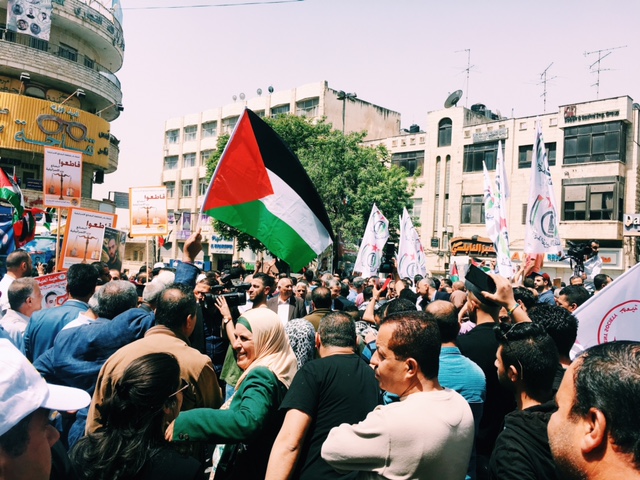 Friday 28th April was declared as a Day of Rage. Clashes erupted between Israeli forces and hundreds of Palestinian protestors all over the West Bank, including Bethlehem, Hebron, Nablus, Ramallah, Ofar prison, and Qalandia checkpoint.
On both days, Israeli forces opened fire at many occasions, and many people were injured during confrontations. Israeli forces used sound grenades, tear gas and rubber coated steel bullets to disperse the crowds and in retaliation youth threw stones. As a result people were injured, detained and villages were ruined. A tear gas canister shot by Israeli forces in Beita village, Nablus district, started a fire in a market burning down several warehouses. Israeli forces kidnapped four youth from the Alia hospital in Hebron. Three Israeli intelligence officers were also injured during clashes.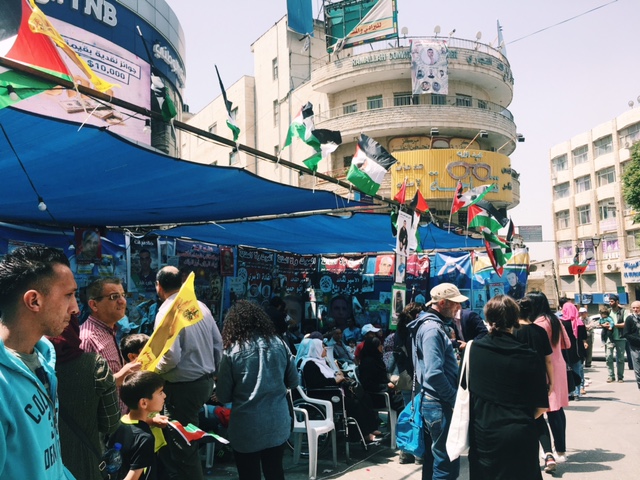 As of yet, Israel has not met any of the basic demands of those on hunger strike and the international community still remains silent. Palestinian determination, solidarity and struggle is unbroken. The atmosphere on Palestinian streets is tense and hard to bear. Israel holds full responsibility for the hunger strikers and their well-being but it is time for the international solidarity to rise and pressure governments to act. You may consider:
Organise and assemble. Take to the streets. Stand in solidarity with the hunger strikers. Protest outside your local Israeli embassy, or prominent areas in your city centres. Make a banner and raise your voices. Raise awareness of the Dignity and Freedom strike.
Call on your government and politicians to take action for the Palestinian political prisoners on hunger strike.
Take action on social media! Support the hunger strike on social media and continue to share information on the strike. See for example the Black4Palestine solidarity with hunger strikers.
Join the Boycott, Divestment and Sanctions (BDS) movement in your area and strengthen BDS campaigns in your area. For more information see: www.bdsmovement.net