Coinciding with the international day of solidarity with the Palestinian people, the weekly protests against the apartheid wall and settlements was suppressed by the occupation forces, who shot protesters with live bullets and metal bullets covered with rubber. The loud shooting, sound bombs, and tear gas bombs caused injuries to protesters and dozens of suffocation cases. Two journalists were arrested and three international human rights defenders.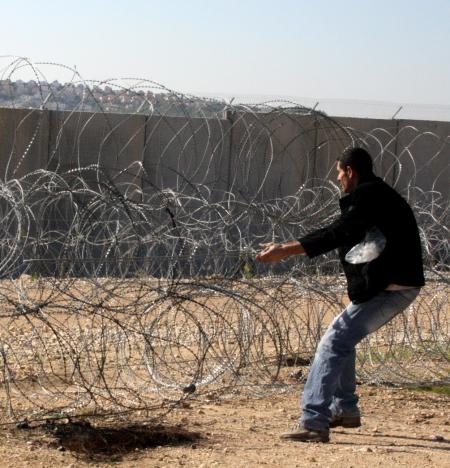 In Bilin, the weekly protest was faced with sound and tear gas bombs as well as rubber and live bullets, and a waste water spray mixed with chemicals.
Israeli forces shooting tear gas bombs directly towards the protesters caused three injuries: Salah Al khawaja was injured with tear gas bomb in his leg, the photo journalist Waleed Ma'moun was injured by the impact of a tear gas bomb in his arm, and Mustafa Khateeb was injured by a tear gas bomb hitting his back.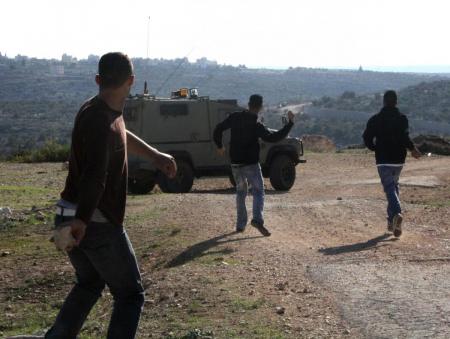 This weekly protest came in response to the policy of demolitions and destruction by the occupation forces in the village of Bilin, the latest of which was confiscating seats and containers and the demolition of a place of international solidarity, which was built in 2005. This place has held many national and international personalities and popular people to express their steadfastness, strengthening the resilience of the people of the village. This place, a room, was built in the "liberated" area, which was modified by the route of the apartheid wall.
The popular committee against the wall and settlements express their appreciation for the international solidarity movements for their continuing support of the Palestinian people's struggle.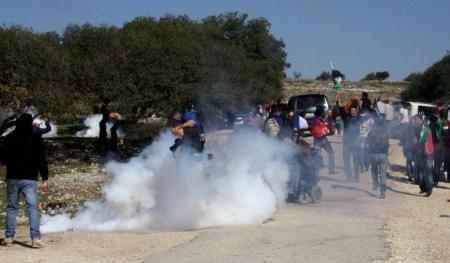 In Ni'lin one demonstrator was injured after being shot with a metal bullet covered with rubber. Dozens of suffocation cases were due to the heavy shooting of tear gas bombs. The protesters were able to open the iron gate of the apartheid wall which separate them from their land, which has been confiscated.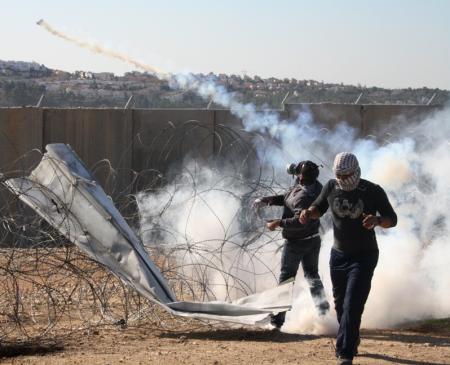 On the other side of the West Bank, it wasn't enough for the occupation forces to suppress the weekly protest in Kufur Qaddom, so they attacked the village and began shooting tear gas bombs towards the people in the streets and towards the houses of the village, causing suffocation cases for women, old people, and children who were present at the protest. As a way to force the villagers to stop their weekly protest, their demands are to open the main road which has been closed for 10 years by the occupation.
In al-Masara village, according to the spokesperson of the popular committee, the occupation forces suppressed the weekly march, which was held in solidarity with the prisoner Riyad al Omor who is suffering a difficult health condition. They appealed to institutions and human rights bodies in the world to intervene quickly to save al Omor's life as well as the rest of the sick prisoners.